How We Grew Our Crypto App To 150k+ Daily Trades
A few days ago we had a momentous occasion for the Shrimpy team. We overtook a threshold of trading we didn't expect to come so early.
The Shrimpy application is now performing over 150k trades per 24 hours.
That's 150,000 trades. every. single. day.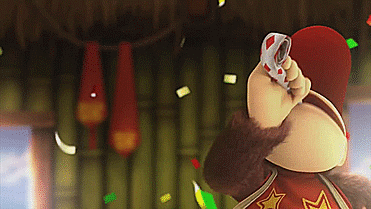 Operating a service that handles this volume of trades didn't happen over night. Our servers weren't the only ones which had numerous sleepless nights and long days.
It happened through a dedication to our product.
We want nothing more than to provide an application that makes people fall in love with crypto.
Shrimpy was released only 6 months ago. During the early days, our entire application could run on a single server. This server could handle every trade from each user on the platform. After all, we didn't have that many users when we first released Shrimpy.
Today, Shrimpy has grown to a farm of 25 servers. These servers make over 2 million API calls to exchanges every day by using our novel exchange management system. This system is used to effectively schedule rebalances for users, update data on demand, and organize all the infrastructure that is required to maintain our rapid growth.
How Many?
You may be asking yourself, "how many really is 150,000 trades?"
Great question!
At the time of writing, Bitcoin has done 236,094 transactions in the last 24 hours. This means Shrimpy is performing more than half the number of Bitcoin transactions. We can also compare Shrimpy to some other common cryptocurrencies.
Your next thought after seeing this graph might be, "isn't it a little odd to compare trades to transactions?" The answer is yes, it certainly is strange. It's like comparing apples to horses. Apples may power horses through their delicious nutrients, but they are not horses. Yet, we are making the comparison anyway, just to illustrate the scale of trades we are performing.
This graph is used to show the extent to which Shrimpy is operating. It may not be comparable, but it's interesting.
What's Next?
There are a lot of features coming to Shrimpy in the next few months. As we continue to release features, we will also be working to scale from 150k trades to 1M daily trades.
This will take a number of improvements to our infrastructure, but the team is up for the challenge.
Challenge our team by signing up for Shrimpy, share with your friends, and help us grow faster than we expect. We are ready!
Don't forget to follow us on Twitter and Facebook for updates, and ask any questions to our amazing, active communities on Telegram & Discord.
The Shrimpy Team